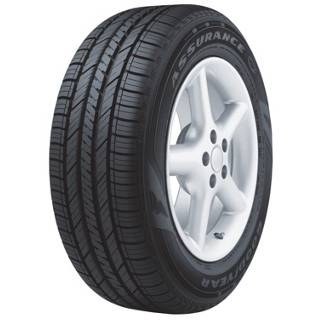 Goodyear Assurance Fuel Max
Quick Specs:
Features
An affordable tire that helps drivers save gas and provide everyday driving confidence.
Fuel-saving tread compound helps reduce energy loss.
Dual aquachannel grooves enhance the gripping power of the tire on wet roads.
Consistent traction and even wear in different loading conditions is supported by its optimized construction.
Specifications
Specifications:



Please use the drop down menu above or the vehicle selector to select your size and view product specifications.
Buying Guides
Warranty