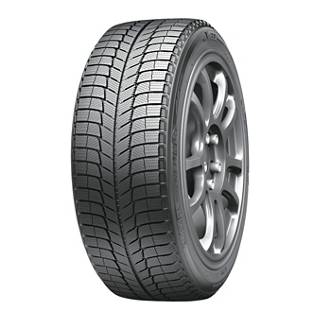 Michelin X-Ice Xi3
Product #: 0051817P
Availability: Please select a vehicle or size to view availability
Quick Specs:
Features
MaxTouch Construction™ features a uniquely-shaped contact patch that maximizes tread life by evenly distributing the forces of acceleration, braking and cornering.
Michelin GREEN X guarantees a level of energy efficiency that is among the highest in the market and reduced CO2 emissions while maintaining all the advantages of long wear, safety, and other performances.
Built with 3rd generation Winter grip technology that stops 7% shorter on ice and 3% shorter on snow when compared to previous generations of this tire. Uniquely-shaped vertical sipes control shear stress that reinforces tread block robustness.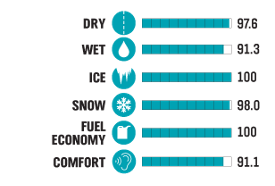 *Each of our tires were scored on a 100-point scale based on professional test data.
Note: It is Canadian Tire's policy to only install winter tires in sets of four.Using dissimilar tires on your vehicle can lead to reductions in handling performance and overall stability of your vehicle.Installing a complete set of winter tires maximizes the safety of your vehicle by ensuring all four corners of the vehicle have consistent traction,and that the full benefits of ABS or traction control systems will be maintained.For these reasons,Transport Canada as well as all major tire manufacturers strongly recommend four winter tires be used on all passenger vehicles.In Quebec,all passenger vehicles are required by law to have winter tires installed on all wheels during the winter season effective December 15th to March 15th.
Specifications
Specifications:



Please use the drop down menu above or the vehicle selector to select your size and view product specifications.
Buying Guides
Warranty