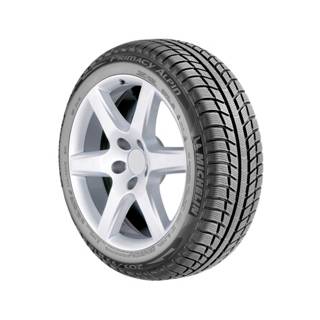 Michelin Primacy Alpin PA3
Product #: 0087324P | Manufacturer Part #: 13391
Availability: Please select a vehicle or size to view availability
Features
This H-rated tire delivers an excellent solution for power and precision in winter.
Exceptional handling in cold weather driving conditions is provided by an asymmetric tread design and 3-D Variable Thickness Sipes Technology™ (VTSTM).
Increased traction at low temperature for improved braking and handling in wet and better overall performance in the snow, all the result of the revolutionary Helio Compound, with sunflower oil.
Building on the fuel efficiencies of its predecessor, the Michelin Primacy Alpin PA3 tire helps use even less fuel, thanks to a 7% reduction in rolling resistance.
The Michelin Primacy Alpin PA3 tires offer a 10% gain in acceleration and handling characteristics in snow as a result of more sipe edges biting into snow and ice from 3-D StabiliGrip™ Technology with its Bi-Directional auto blocking and variable geometry sipes.


Note: It is Canadian Tire's policy to only install winter tires in sets of four. Using dissimilar tires on your vehicle can lead to reductions in handling performance and overall stability of your vehicle. Installing a complete set of winter tires maximizes the safety of your vehicle by ensuring all four corners of the vehicle have consistent traction, and that the full benefits of ABS or traction control systems will be maintained. For these reasons, Transport Canada as well as all major tire manufacturers strongly recommend four winter tires be used on all passenger vehicles. In Quebec, all passenger vehicles are required by law to have winter tires installed on all wheels during the winter season effective December 15th to March 15th.
Specifications
Specifications:



Please use the drop down menu above or the vehicle selector to select your size and view product specifications.
Buying Guides
Warranty