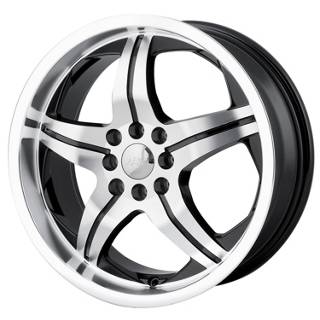 MPW MP107 wheel in Black with Machined Face
Price includes wheels only. Additional charges for hardware may apply
Product #: 1418106P | Manufacturer Part #: MP107-2865B
Availability: Please select a vehicle or size to view availability
Features
Custom passenger car wheel. Exposed lug nut design.

Price includes wheels only.
Installation hardware including lug nuts, hub rings and spacers, and optional accessories such as wheel locks are an additional charge.
Specifications
Specifications:



Please use the drop down menu above or the vehicle selector to select your size and view product specifications.
Buying Guides
Warranty