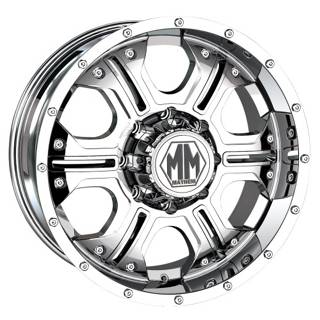 Mayhem Havoc 8020 wheel with Chrome Finish
Price includes wheels only. Additional charges for hardware may apply
Product #: 1419110P
Availability: Please select a vehicle or size to view availability
Features
Custom truck and SUV wheel. Off-Road design.

Aftermarket alloy wheels may require different lug nuts than originally equipped on your vehicle. In addition, hub rings may be necessary for proper installation. Please see store for details. Extra charges may apply.
Specifications
Specifications:



Please use the drop down menu above or the vehicle selector to select your size and view product specifications.
Buying Guides
Warranty